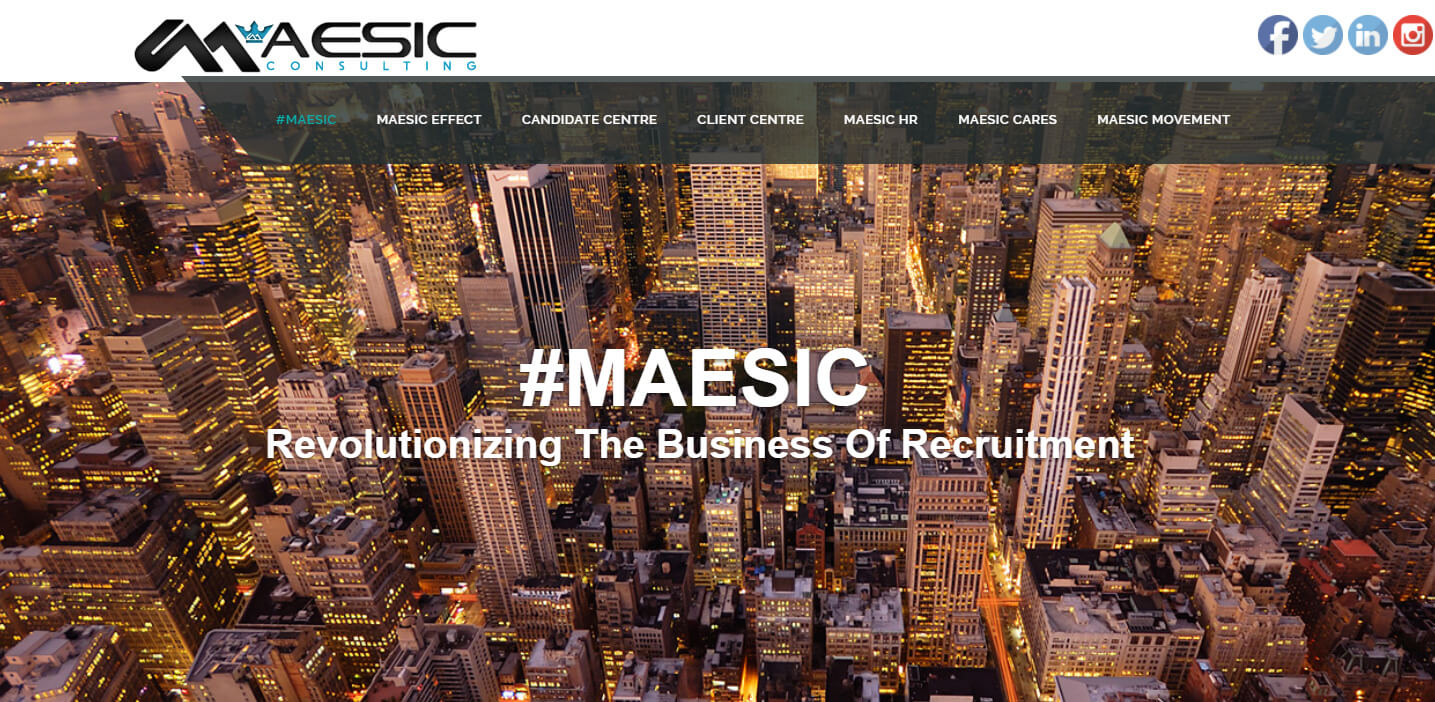 Built on Word Press Content Management
Fully mobile responsive website
Photography was done on location, stock photography was also purchased
Template was customized at clients request
Resume / cadidate system developed for admin to post and manage job postings
SEO optimization done for google rank
Social Media integration – facebook, linkedin, twitter, (API)
Google Analytics Integration for user stats
Website managed on monthly maintenance contract
Maesic understands candidates are an integral part of our success. It's all about you. Achieving your career desires is just the beginning. Through our innovative process we provide an in-depth analysis of your goals creating valuable insight and recommendations, in order for you take your career to the next level and exceed your career aspirations. Maesic will be with you in every step of the process.